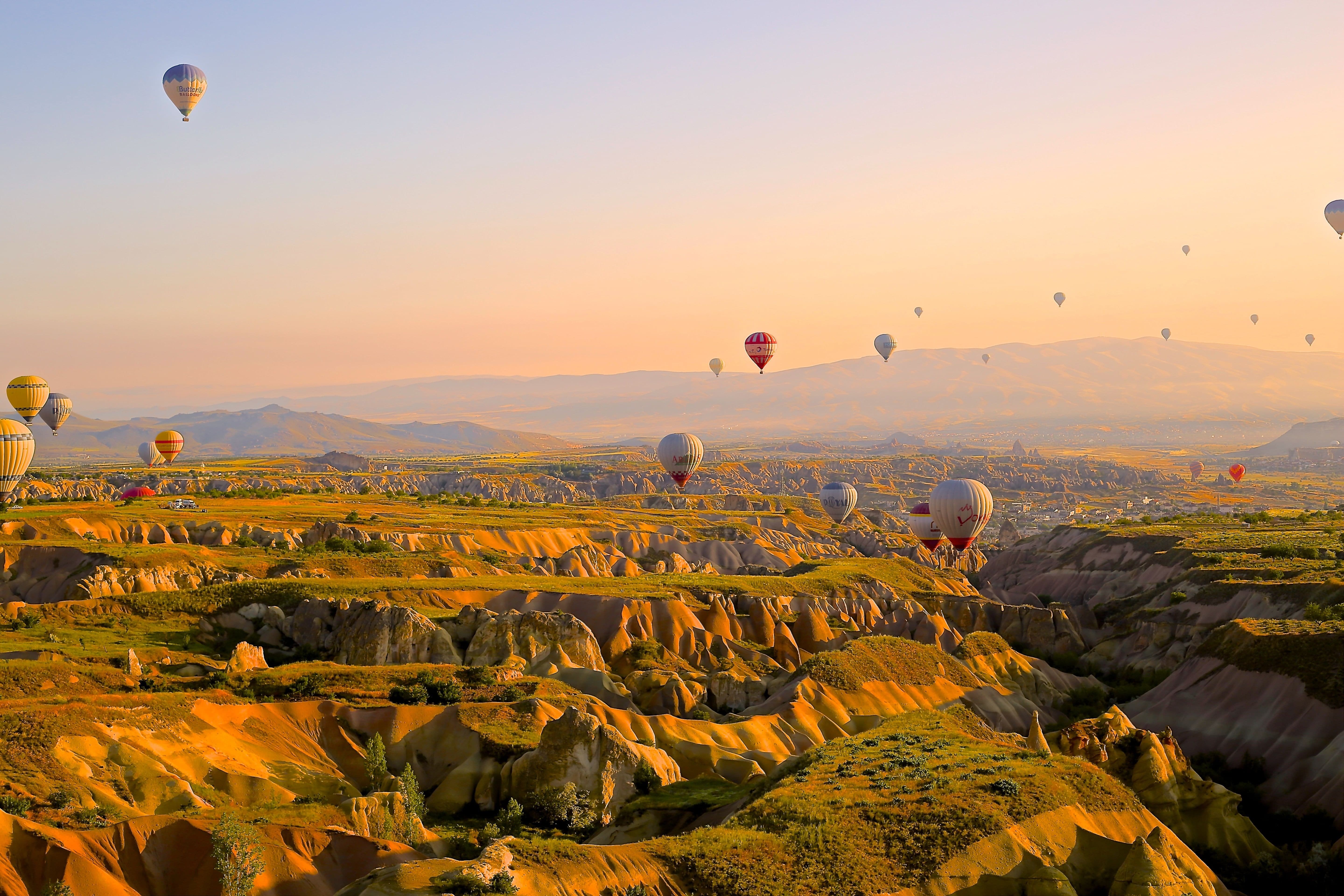 THE PRESENT MENTAL HEALTH SYSTEM


People who are

seriously

mentally ill have a hypomanic episode (nervous breakdown)

will not

seek help, yet the

first

requirement

to get help is to ask for help.


Should you seek therapy, this is the procedure:
- You go to the mental health area of a hospital

to ask

if you could get therapy.
- You are

handed

a piece of paper with a 1 (800) number.
- When

you

call

the number you get an answering machine reply to leave your number. - Then you play

telephone

tag

until you finally get to talk to a live person.
- They ask you many questions, and if

they

feel

you might qualify for therapy, you get permission to ask for therapy.
- You then return to the hospital and tell them you have

permission

to get therapy.
- They

don't

ask you

if you have a history of suicidal or homicidal thoughts but may ask you if are presently considering suicide or homicide.
- If you say no, not right now, then the

receptionist

looks in the appointment book, and finds a date for a therapy session six weeks later.
- If you can wait for

six

weeks,

you can get a number of sessions.
- If you do not need to return for

three

months

your file is closed, and you start from the beginning again.

In my opinion, you

could not

design a better system to fail!!
When are Alberta residents going

to

demand

a system that actually works?


I would estimate that 50% of individuals that are diagnosed as being

mentally ill

actually are not. That 50% of individuals who are

not

mentally ill fall into several categories:


These are

mental health

conditions

that can successfully be treated with a variety of methods:
- All those who suffer from

Anxiety Disorders

are not mentally ill.
- People who suffer from

Post Traumatic Stress

are not mentally ill.
- People who suffer from

ADD

are not mentally ill.
- People who suffer from the

Fight

or

Flight Symptoms

are not mentally ill.


Medication may help to deal with the symptoms of these conditions, but medication

will

never

fix

a learned behavior.

My Plan For Mental Health Treatment:

1. Set up an independent oversite committee

to

monitor

the mental health system.
2. There should be a

tremendous

increase

in the number of mental health therapists, and an improvement in their training regarding learned behaviors, diet, exercise, and mental illnesses. Access to therapists has to be greatly increased.
3. We also need a

tremendous

increase

in the number of psychologists. Their training needs to include the same things as the mental health therapists, except in much greater depth. Their job description should be to evaluate and direct their patients to the appropriate method or methods of treatment.
4. Psychiatry is the only discipline in

medicine

where the doctor does not look at the part of the body they are treating, according to Dr. Amen, a child psychiatrist who has done over 90,000 spec brain scans.


Psychiatrist's training needs a

complete

overhaul

for significant change to occur. Their training should include; diet, food allergies, exercise, talk therapy, spec brain scan imaging, flight or fight response emotion evaluation, and treatment. The use of supplements for brain health, street drugs, the use of prescription drugs for the control of the symptoms of the mental illnesses, and lastly how to successfully get off highly addictive drugs with the minimum of side effects.


Psychiatrists should start by taking the

history

of all the patient's treatment options that have partially succeeded or failed to date, and followed up by a spec brain scan.


If the

brain

scan

indicates that the patient has a learned behavior, a brain injury, a dietary issue, lacks exercise, etc., the patient should be directed to the appropriate treatment option or options.


As a

last

resort,

prescription medication targeted specifically at reducing the symptoms of the patient should be prescribed. It should be noted that

visits

to psychiatrists

are covered by Alberta Health Care, but appointments with psychologists are not, but definitely should be, in my opinion.


Sadly, when a patient suffering from a

learned

behavior

sees a psychiatrist, the patient has simply prescribed anti-depressant medication for the symptom of the condition, rather than recommending that the patient get help in learning how to overcome the condition with meditation, which costs nothing.
Common Symptoms and Causes of Post-traumatic stress disorder, Didsbury AB.


Post-traumatic stress disorder is a mental health condition usually triggered by a traumatic or scary event. Whether experiencing a terrifying event or witnessing it can trigger PTSD or even cause it. With PTSD, the patient develops a significant chain of symptoms of stress following the occurrence of a traumatic event or several traumatic episodes in which the person's safety or life or that of others around them was threatened/compromised. Post-traumatic stress disorder was often referred to as "battle fatigue" or "shell shock" in previous years. It was believed that veterans from the military were more exposed to this mental condition due to several traumatic events that take place when they go to war.


However, PTSD doesn't only affect military veterans but can affect anyone who has been through or witnessed terrifying and traumatic events. Studies from the American Psychiatric Association show that 1 in 11 people are likely to have post-traumatic stress disorder in their lives. There is also ongoing research on psychiatrist brain disorder Didsbury Ab related to post-traumatic stress disorder.


Although there isn't a known reason why people develop the mental condition known as PTSD and why others don't, anxiety is one of the most common symptoms of PTSD. However, it doesn't make up most parts of PTSD. Most people who have PTSD also experience depression, negative thinking, and impulsive behaviors. Post-traumatic stress disorder occurs in 1out of 4 people who have experienced or witnessed severe trauma and frightening situations. However, some threatening events may lead to post-traumatic stress disorder.


⦁ Serious, life-threatening accidents
⦁ Torture and bodily harm
⦁ Physical or sexual assault and rape
⦁ Childhood or domestic abuse
⦁ Conflict and war, as well as being exposed to traumatic or terrifying events at work
⦁ Witnessing death or traumatic situations
⦁ Chronic health conditions


Most people who have underlying mental conditions like depression or anxiety disorder are at risk of developing PTSD after a frightening event. If you have a parent or close family with mental health issues may increase your likelihood of developing a condition. Some reasons why people develop PTSD include,
⦁ It could be due to the intuitive process to provide a survival mechanism to future traumatic events or experiences and allow you to deal with the fear and thoughts or flashbacks.
⦁ People with PTSD often have increased adrenaline levels, releasing the "fight or flight" hormone. This response will put the patient on edge and filled with adrenaline and may also confuse their emotions and cause hyperarousal.
Symptoms of Post Traumatic Stress Disorder (PTSD)
Some common symptoms of PTSD include,
⦁ Hyperarousal may lead to angry outbursts, insomnia, irritability, and finding it hard to concentrate on anything.
⦁ Denial and avoiding the memory of the traumatic event, including places and people that trigger the terrifying memory
⦁ Reliving the traumatic experience through flashbacks,0 Distressing sensations, and images, nightmares.
⦁ Experiencing physical sensations like feeling sick/nauseous, pain, excessive sweating, and trembling
Suppose you're experiencing drastic symptoms, then it's best to visit a professional. You can perform a search for Post-traumatic stress disorder Didsbury Ab if you're in Canada for more information and hospitals or therapy clinics around you.


The effect of Addiction on mental health, Didsbury, Alberta


Addiction is the inability to stop the use of a substance or the inability to control or stop a behavior despite it causing physical and psychological harm. It is the unruly habit of abusing the use of drugs or alcohol. If you or someone you know is battling Addiction, you should know some significant facts concerning the effects of drug/alcohol abuse on mental health. For emergencies, you can also search for 24/7 emergency health services in Didsbury, Ab. Addiction is a compound disease and is of two major types. Studies and experts agree that there are two main types of Addiction, identified as;


⦁ Behavioral Addiction includes compulsive behaviors and disorders. There are specific patterns of re-occurring behaviors that the person exhibits, even though they don't have any advantage. An example of behavioral Addiction is an addiction to gambling or internet gaming. However, there are no criteria for diagnosing behavioral Addiction due to the lack of substantial scientific data. Some of the common symptoms include spending a lot of time engaging in the behavior, Using the behavior as a distraction from unwanted emotions, irritability, anxiety, depression, restlessness, the urge to continue the behavior despite its disadvantages.
⦁ Chemical Addiction refers to addiction to hard substances or alcohol. Common symptoms of substance abuse include; intense cravings that may affect your ability to think clearly, a certain need to use more substance, difficulty sustaining a relationship or friendship due to unstable behavior caused by substance use, and withdrawal symptoms. 


Effects of Addiction
Addiction has various effects on a person's physical and mental health. The use of strong substances through injections could lead to cardiovascular issues, heart attack, blood vessels infection, collapsed veins, etc. 


Addiction and continuous use of the substance may lead to long-term or short-term changes and effects on the brain, which may lead to mental health disorders. For example, paranoia, aggression and aggressive behaviors, anxiety, depression. Many people who suffer from Addiction usually get diagnosed with one mental disorder or the other. Most substances that may lead to mental health disorders include; cocaine, marijuana, inhalants, lysergic Acid Diethylamide (LSD), ketamine, and methamphetamine.
It may also lead to mental health changes that may cause obvious negative changes in behavior, depression, and several behavioral changes. If you notice that you or someone you know exhibits these drastic symptoms, reach out to emergency services. Contact Didsbury addictions and mental health in Alberta without any further delay.